blockchain
dmmeapp
messenger
DMME App - Take Control Of Your Instant Messaging Privacy
February 05, 2020
Instant messaging became a part of our life with the continuous development in the tech field and made life easier. But at the same time, ...
Instant messaging became a part of our life with the continuous development in the tech field and made life easier. But at the same time, it breaks out our privacy by collecting personal data and use them to sell or research through different companies. You might have used dozens of instant messenger including WhatsApp, Viber, WeChat and many more but none of them cares about the privacy you should have. It's an alarming concern in the 21st century and you should take back control of your online privacy, especially when using IM services. I'm introducing you "
DMME App
" a blockchain-based privacy-focused IM that never breaks your privacy.
Download it from here
:
https://play.google.com/store/apps/details?id=com.spotcodes.dmme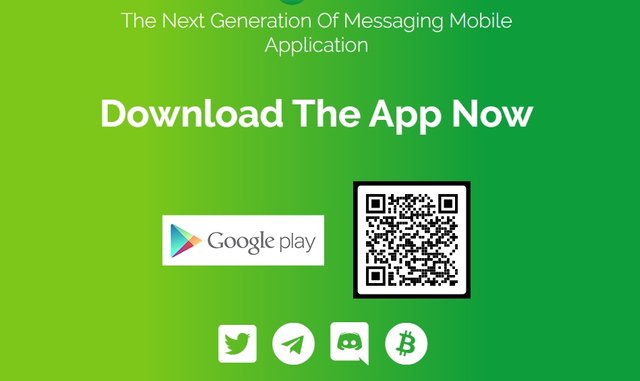 What's the DMME App?
DMME
is a blockchain-based instant messaging app focused on full privacy with military-grade end to end encryption. It's an app with full control of privacy, no need to have a mobile number to register, so no-one can trace if the user doesn't want. The registration can be done with a dummy email too. This app currently available only on the mobile platform, check it out on Google Playstore. Unlike other similar platforms, DMME doesn't interrupt users with an in-app advertisement, so the layout and user-experience are much cleaner and smoother. Instead of using ads, DMME uses to generate income through subscription. Also, a portion of the income they share back to the community.
Features and Advantages of DMME
This IM has some really cool features like higher security with end-to-end encryption, anonymous user, and registration without a phone number. Here is a quick look of those features in brief: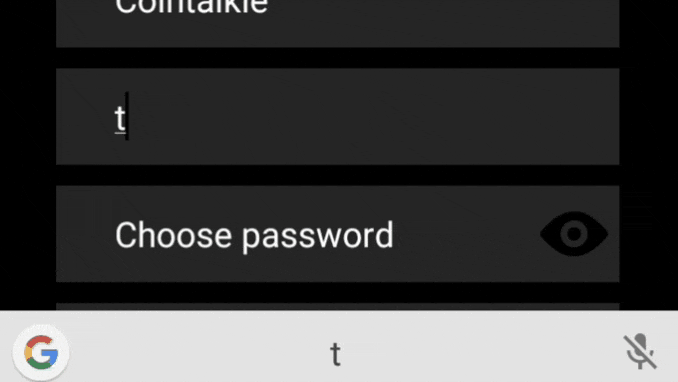 No phone number required to register or use it. Users can use a dummy email account to register, however, unlike other apps, DMME doesn't support

"forgot password"

option. So, if you lose it, you lose your account forever.

No data is stored on DMme servers. So it has zero lack of privacy.

DMme uses military-grade end to end encryption, which ensures the highest level of security.

Only you can choose who can find you to chat as use an anon email.

Block or authorize members
Here is what I like using DMME app
It's a lightweight app that does
NOT
drain your phone battery. It's simple and easy to use. The dark theme makes the text looks focused and easy to read. When texting, it gives a response if it's been seen. It also has a
"do not disturb"
button simply toggle it to turn off or on.
Future Development
As seen on
DMME official roadmap
, we are expecting the iOS app by the month of April, followed by a P2P crypto payment system using in the month of June. This could be a huge positive impact on crypto mass adoption. And soon, DMME will offer encrypted mailing service, cloud storage service. They are going to making it possible to transfer big files with maximum priority and security. We have no data about the possible price for the packages but as DMME has its own token, I hope the holders will get discounts and advantages in the early stage. Additionally, DMME never stops adding new features, and "self destruct messages" experience will be added soon. You should follow DMME social channels to keep yourself updated with the latest features and news.
What to remember?
It's free to use during an early age but soon DMME will have a "subscription only" app. DMME believes anything free means users are the product. It's a truth that most companies that offer a free service actually trades the user data for their profits either in research purposes or financial fact.
DMME vs Other IMs
Almost every smartphone user uses instant messaging apps in their daily lives, some uses Telegram, WhatsApp and some maybe Viber, WeChat. Whatever they are using is not worth the security and privacy. Here is a comparison chart of different IM and DMME to make you understood easily.
The visual chart source
.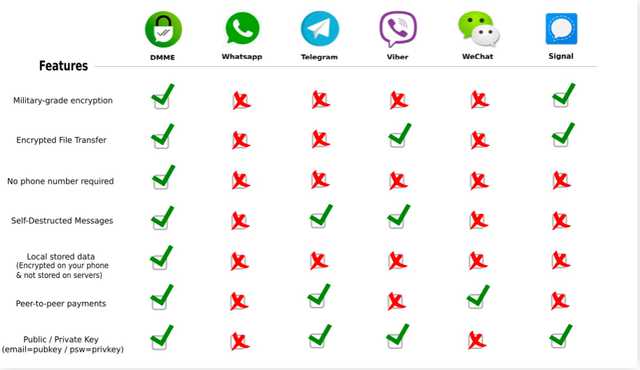 More about DMME
DMME is a self-funded project founded by
Mocho
and co-founded by
CryptoJav
. Both are experienced in the blockchain-based project, especially I know Mocho has been advising many successful crypto projects for a very long time. There are other experienced people working on DMME as developer and marketing agents.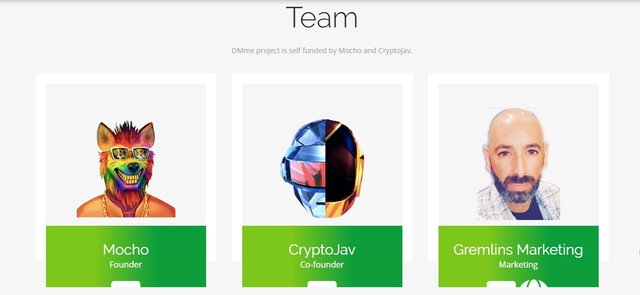 Editors view:
DMME is a good choice for people who seek privacy while use IM. The security looks really impressive at this point where Facebook leaks our data every day. Who knows maybe other IMs doing the same thing. It's not too late to take control, try DMME now.
Lets rock
#dmmeapp
Find all the official links for DMME here: